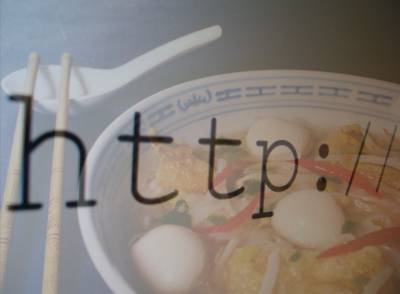 photos: Su Yin Khoo, Hugo Silva
Food blogs are springing up everywhere, and Hawaii is no exception. Just as the Internet challenges traditional newspapers in areas such as tv listings, job and automobile ads (it's so much faster and easier to use on-line resources of all kinds), so food writing on the Web here in Hawaii challenges the dining sections that have been a mainstay of the daily paper.
It will be a while before the papers pay attention, but I think it is inevitable that they will.
Our dailies still serve up full-fat recipes even as readers search for healthier fare. They still publish puff reviews of restaurants that happen also to be advertisers. The space they can devote to any article is limited by the dimensions of the page--a page which is shrinking, by the way, as publishers adopt smaller sizes as an economy move. And if you crave spice or are interested in learning about or trying a particular ethnic cuisine, you're not likely to find what you want in a daily newspaper. Except occasionally.
In contrast, food bloggers dig deep, explore their own interests with breadth and depth, have no practical limitations of space, and have in fact created a new genre of food journalism.
Hawaii food bloggers break new ground
It's not at all unusual to find detailed pictures of restaurants, ingredients, or dishes along with unbiased commentary in our food blogs. The restaurant advertising dollar still goes to the traditional paper and TV media, leaving bloggers free to be brutally honest if they wish. They will neither make a buck nor lose a buck if they praise or pan a particular eatery.
Most blogs are interactive - they allow readers to post comments and so contribute to the dialogue. If I read a review of a great restaurant, I want to go there as soon as I can. In the meantime, readers comments that the place is just as good or even better than the original writer described make me want to go there tonight!
There is real expertise here. Reid's blog
`ono kine grindz
excels in so many ways. His photos are superb and I trust his judgement when he writes about a restaurant. He has worked out a remarkable arrangement with the Downtown Planet to make some of their material available on his website. So we have a new cross-media cooperative that brings the Downtown Planet's food writing to those of us who can't easily get a copy of the paper.
hawaiidiner.com
has
started podcasting
, which is sort of like radio only better, producing an increasingly interesting show that covers Oahu's varied food scene with news and interviews. If you have an iPod or other mp3 player, you can listen as I do, while folding the laundry or even doing the daily dishes. Or just play the program directly from the computer. You'll hear news that you can't get on the radio or find in traditional newspapers.
Alan's blog
mā`ona
leaves me in awe of his expertise. When I first read it, I thought it must be written by one of Hawaii's famous chefs or
sommeliers
. Apparently not--so far, our chefs have not undertaken to blog for us. Alan shares his knowledge and experience with us via the finely crafted articles you'll find on his pages. He also takes the time to organize them into categories for reader convenience.
While not a blog, I'm indebted to the
eGullet Hawaii forum
lead by UH professor Sun-Ki Chai for introducing me to the full variety of Hawaii's cuisines, and in particular, for re-connecting me to
sundubu jjigae (a spicy soft tofu hot pot)
which I used to enjoy on bone-chilling winter visits to Seoul but had forgotten in warm Hawaii. The place recommended in the article is packed always, perhaps demonstrating the influence of Sun-Ki's in-depth illustrated writeup. Read it and go there yourself (be prepared for a line snaking out to the sidewalk at dinnertime). Note that the address has changed. See info
here.
You can be a food blogger
One final thought--space in a newspaper is a scarce resource. None of us likely to ever become a food editor or see our words appear in print in our local paper. The web has no such limitation. If you have something to write (blog) or to say (podcast) you can do it easily, and at zero or minimal expense. Yes, at least for the present, there are many sites that offer free blogging and even free or low-cost space for your podcast program. While blogs are not yet delivered to your doorstep every morning, they are already a force to be reckoned with as people of all ages seek out interesting content on the web.
I've put links to a few of Hawaii's food blogs over on the right side of this page, with the last few articles they've written. Please go there, read them, and come back here if you like.