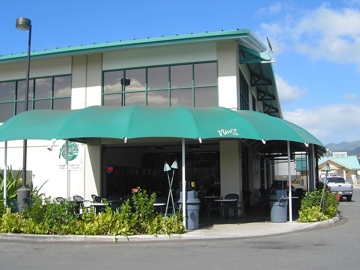 We visited Nico's today and have great news to report--as of this week, they are open until 6 pm. The sign outside still has the old closing time of 2:30 p.m., but you're now privy to the secret.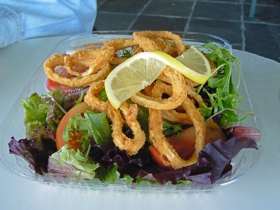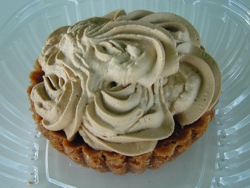 Pictured above is the fried calimari and Sami Choy's Toffee Banana Tart with Coffee Whipped Cream. We had one of those with lunch and also picked up a slice of her scrumptious apple pie to take home for dinner. The tart was well made, but I guess we're just not into coffee whipped cream. Or else it was the apple pie slice that was on our minds.
Speaking of apple pie, if you crave one of these, you'll need to know that Sami will be on vacation from Valentine's day until March 1, and then again from March 28 until April 28. She's going to stock Nico's freezer with the things that can be frozen, however better place an order for that apple pie (whole pie a steal at $20) or for her other fresh pastries.
Nico's at Pier 38
1133 N Nimitz Hwy
Honolulu, Hawaii 96817
6:30 a.m. -- 6 p.m. Mon-Sat
(808) 540-1377
www.nicospier38.com