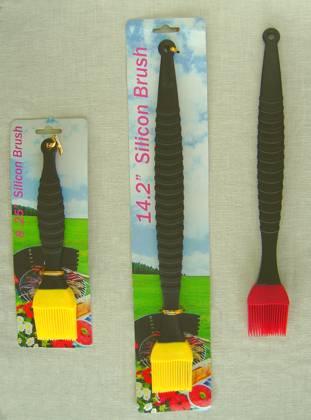 The ship from Japan must have come in--there are dozens of these
silicone basters
hanging on the wall today at the Marukai 99 cent shop in the Ward shopping complex area. Go and get one. The two on the left are from the 99 cent shop, the red one on the left is an expensive model from another store.
Usually I wonder exactly why something has ended up there. What could be wrong with it? Sometimes it's obvious--containers with ill-fitting lids or dishes with designs that nobody could love. But these look just like the ones in the expensive stores.
Great not only for basting but for spreading oil on waffle irons and so forth.
Tags: